February 14 is a special day, it's Library Lovers Day.
Mayor Cr Debbie Arnott is encouraging library lovers to explore the new library this week and sign up as a Library Champion. 
"If it's been a while since you've set foot in a library this is a great week to make a visit. You'll be amazed at what is available in a modern public library."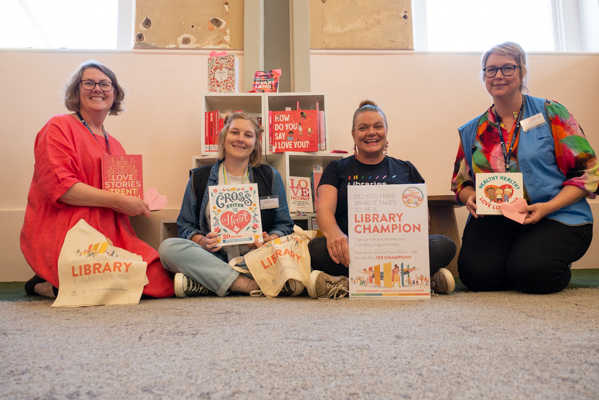 Library Champions can help to raise awareness about the benefits of library membership - which is free - with family, neighbours and friends.
Since it opened in October last year the library has received more than 47,000 visitors and registered over 2,500 new members. More than 8000 people have participated in library programs. 
Those signing up this week will receive a free library bag and badge, and the first 100 to sign up will receive a free coffee voucher to use at the library café.
Visitors to the Library this week will can explore the sound booth and record a message declaring why they love the library. The Tech Zone will be activated throughout the week, including the 3D printer. 
Nintendo games will be available from 3pm each day with a range of games available including Mario Kart 8, Marion Party, Minecraft, Smashbros, Just Dance, and Crash Bandicoot.
Younger folks are welcome to check out the interactive games projected in the children's area.