Contact Community Connectors

Jacob Gilmour
jgilmour@warrnambool.vic.gov.au Phone: 0478 315 813

Jill Bourke
jbourke@warrnambool.vic.gov.au Phone: 0418 944 276
Provided by Warrnambool City Council, the Community Connections Program is a free service aiming to support people that may be experiencing loneliness or social isolation and wish to be reconnected to non-medical support services within the community.
This is done through a referral to our Community Connectors; who will help the client develop a personalised plan and goal.
What is a Community Connection?
A Community Connection (also sometimes referred to as a 'Social Prescription' or 'Social Connection') could be anything from joining a local community group, arts group, exercise group or parenting support. The aim of this program is to link people with these non-medical sources of social support within the community.
What is the role of the Community Connectors?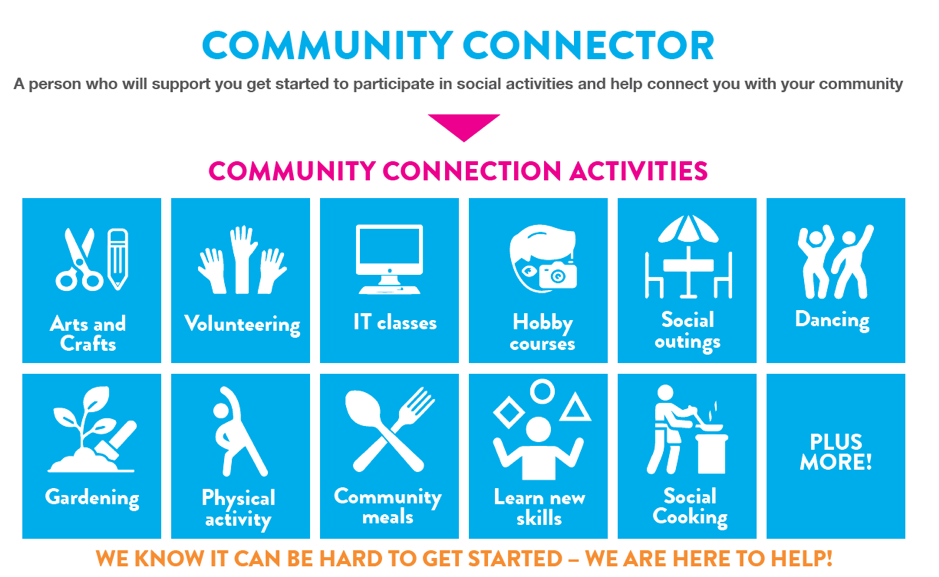 Who is eligible?
Potential clients that may be eligible for this service include adults aged 18 years and older that are living, working or studying in Warrnambool and may be:
experiencing loneliness or social isolation;
willing to connect with and maintain social connections; and
wanting to improve their overall wellbeing.
Preference will be given to participants who are currently not accessing other services and receiving additional funding. Eligibility will be assessed on a case-by-case basis and referrals to other services may be necessary.
How do I access these services?
There are two ways of being referred into this service.
Self-referral: This can be done by contacting the Community Connectors directly OR by completing a referral card at the Archie Graham Community Centre.
Referral from a Service Provider: GPs and other service providers may refer clients to Community Connectors for assistance.
This referral pathway ensures that the service provider is kept in the loop.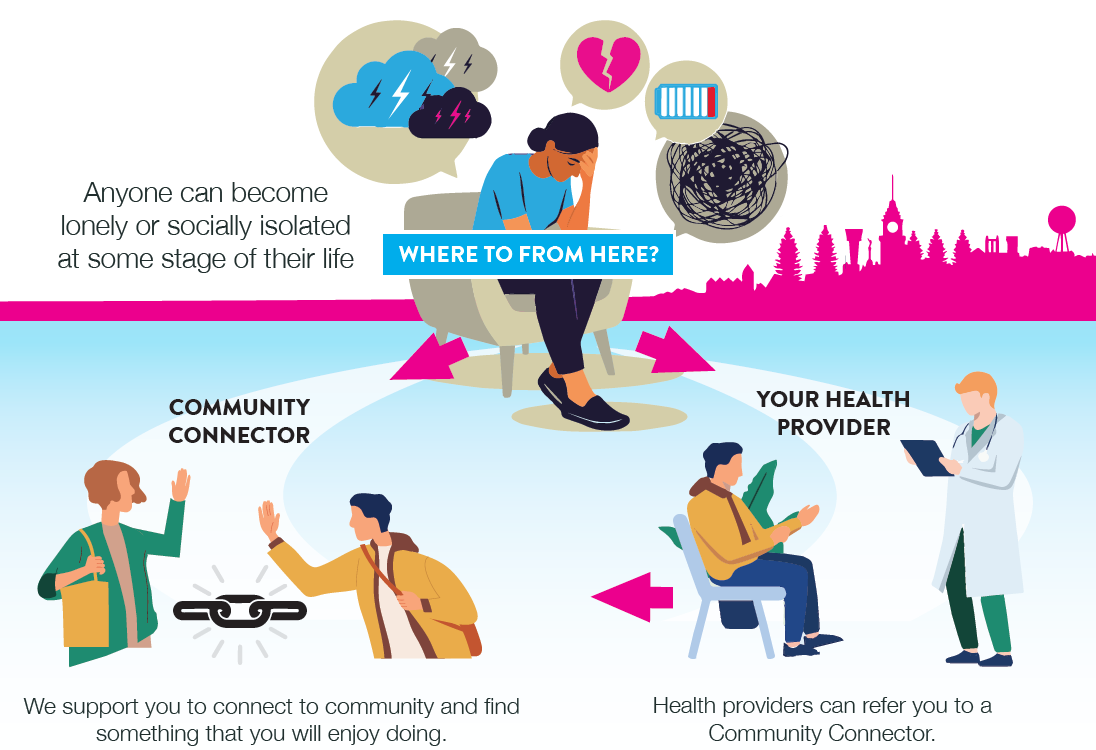 What is the cost?
There is no cost to access the program. However, some community services may incur fees. Our Community Connectors will discuss this when developing personalised plans.
Are interpreting services required?
Contact Language Loop on 9280 1941
This program is funded and supported by the Western Victoria Primary Health Network.